About Scooturu Rentals
Scooter Rental Sydney
Providing reliable cost effective Scooter Rental to St George Sutherland Shire, Rockdale, Kogarah, Hurstville and all of Sydney
Scooturu Rentals – The Concept
Affordable Food Delivery Scooter Rentals
The concept for Scooturu Rentals was simple – to provide affordable Sydney scooter rental, while providing exceptional service.
In a 2019 report, the LiveLighter campaign estimated there are 70 million meals ordered each year in Australia, through online delivery services, such as MenuLog and UberEats
With the industry expected to be a $2.4billion market by 2025, we wanted to be a part of the action with you – and as a result, Scooturu Scooter rentals was born, with a view to offer affordable and quality scooter rentals across Sutherland Shire and Sydney Region.
Your success as a food delivery provider is vital to our success, which is why Scooturu provides reliable and affordable Food Delivery Scooter Rental service to all our clients.
Reliable Scooter Rental Service
We are a family-run business with a history in the automotive industry, including owning and operating Automotive Skills, which specialises in Jaguar and Land Rover servicing and wrecking.
Based in the Sutherland Shire, and proudly servicing the Greater Sydney region, we have expanded our operations to cater to the increasing demand for food delivery. We understand it can be difficult to work through the red tape, but with our competitive rates and superior customer service, we are sure to find a deal that's right for you and get you on the road in 10 minutes. Scooturu are the only choice when it comes to Sydney Scooter Rentals.
Enquire with us today – our team are ready and pleased to assist you to help maximise your earnings.
Whats the best Rental Scooter for Food Delivery?
UberEats/MenuLog Delivery Scooter Hire
If you are looking for the best Scooter to handle your food delivery around Sydney and the Sutherland Shire, you can't go past the Suzuki Address 110cc. A reliable workhorse, this tough Scooter will have you zipping around the suburbs of Rockdale, Kogarah, Hurstville or any other part of Sydney for that matter, ontime and reliably. 
Getting your Deliveroo or Menulog food deliveries ontime, everytime is crucial – which is why we chose the Suzuki Address when creating our scooter rental fleet.  We are confident you will love this little unit and have confidence your scooter delivery business will be just as reliable!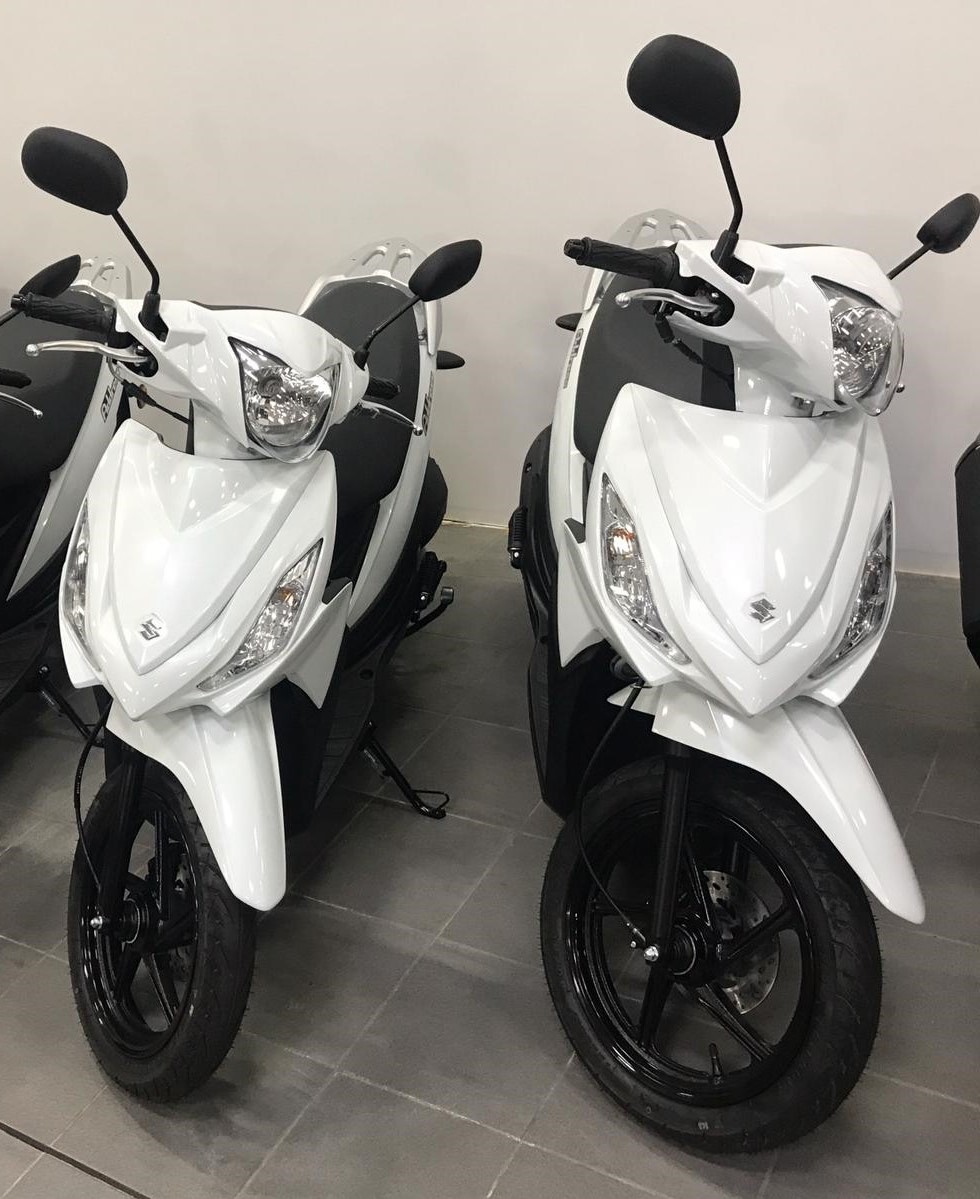 Affordable Scooter Hire in Sydney
Meet our Scooters!
Find out more about our quality fleet of Scooters for hire.
Sydney Scooter Rental Price
View further information about our Scooter Hire Rates and Pricing
Professional Servicing
Mobile Scooter servicing, keeping you on the road with minumum fuss!