Being the number one scooter rental service in Sydney is only possible with the growth of the food delivery business.
Over the next few weeks we are going to look at how each business started and hopefully give you some inside knowledge for you to be able to pick which service provider is right for you.
Menulog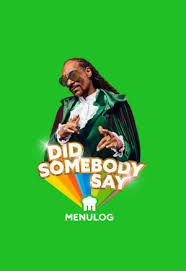 The biggest food ordering platform in Australia. They work with all the big guys – McDonald's, KFC etc. As well as the little guys – like your local pizza store. The company offers food delivery services to all states and major cities in Australia.
Menulog, based in Sydney, was founded by Dan Katz, Leon Kamenev and Kevin Sherman in 2006.Since its founding the company has handled over 22 million meal orders.
In 2007, the same year Menulog launched its first in-store ordering device, the business expanded to Australian cities Brisbane, Canberra and Melbourne. The following year, Menulog launched in Adelaide and Perth and expanded its reach further launching in New Zealand in 2012. In 2009, Menulog launched its first iOS app and its first Android app in 2011.
By mid-2020, in the middle of the coronavirus pandemic where demand for services delivering food from restaurants and takeaways surged, Menulog announced it had received "a high volume" of requests to join its platform. The company said they had also implemented a range of measures to support both their drivers and restaurants on their platform, such as offering contactless delivery, and halved all commission on pickup orders until further notice.
At the 2017 CEO Magazine 'Executive of the Year' Awards, Menulog's CFO Morten Belling was named CFO of the Year and managing director Alistair Venn was named Runner-up in his respective category.
Menulog had some great reviews online saying that it is a great, flexible and well earning company to work for. With almost all reviews stating that you should have a fuel efficient vehicle deliver with.
That's why you should contact us today – we can help you make the most money out of your delivery driving!